Delicious Expeditions in Vienna and Budapest
A Magical Moment
January 8-15, 2024
Delicious Expeditions
would like to invite you attend a Viennese Ball---Alight by carriage, ascend the large marble staircase, and discover the magnificence of the Hofburg Palace. Dance the night away in the Grand Ballroom.
Once upon a time there was a place where people lounged in fin de siècle coffeehouses, surrounded by writers and musicians, intellectuals and philosophers. They nibbled on cream-filled cakes and apples encased in paper-thin layers of dough. In the winter, during Ball Season, they were invited to majestic palaces to waltz, their own waltz—the Viennese waltz. They traveled to Budapest to take the waters, to soak in grand baths resembling small palaces. They nestled into cozy wine taverns and ate refined cuisine in opulent settings.

Delicious Expeditions has recreated this magical moment in time. The Vienna Ball and Budapest Tour offers a unique blend of imperial tradition and modern living in two of Europe's most vibrant cities.
-------------------------------

Vienna Ball Experience
$5200, double occupancy
$800--Single Supplement
---------------------------------

Included in the Vienna & Budapest Tour are 4 nights accommodations in Vienna and 3 nights in Budapest, all group ground transportation after arriving at the Steigerberger Hotel, a one-way train ticket to Budapest, all group activities, 1 cooking class, 1 cooking demonstration, 1 wine tasting, all tours and meals listed on the itinerary (7 breakfast, 1 coffee break, 2 lunches, 5 dinners), as well as 2 private dance classes at the prestigious Elmayer dance school, entrance into the Ball and availability of dance hosts. A 72-hour Vienna Pass is included for public transportation and museum discounts.
A $1500 deposit is required to secure your place in our Vienna Ball & Budapest Expedition. Since the number of participants is limited and accommodations vary, early registration is advised.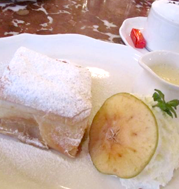 Delicious Expeditions also offers culinary tours to:
Croatia, France, Guatemala, Istria, Michoacán, San Miguel de Allende, Slovenia, Tuscany, Umbria, Venice & Vienna
Don't just take our word for it!
Read our testimonials and see for yourself that Delicious Expeditions are trips of a lifetime!
Vienna Ball & Budapest Tour

Herzlich Willkommen!!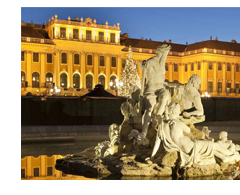 Arrive to the 5-star Steigenberger Hotel in the historic center of Vienna. Meet for drinks and introductions, followed by a traditional Austrian dinner.
See Vienna photo gallery
———————————————————————————————————————————

Fine Dining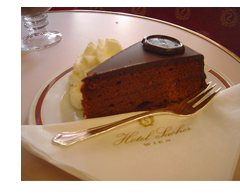 Discover the enchanting city of Vienna with a guided walking tour. Duck into a cozy turn of the century cafe to warm up, before continuing the tour via streetcar. Free time to wander or visit one of the city's outstanding museums. Dinner at the luxurious Sacher Hotel, home oft the famous Sachertorte. (Optional opera at the spectacular Wiener Staatsoper, considered one of the most important opera houses in the world.)
———————————————————————————————————————————
Austrian Wines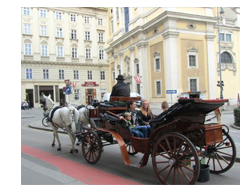 Tour Schoenbrunn Palace--the summer home of the Hapsburgs. Afternoon Viennese waltz class at the reknowed Elmayer Dance School. Discover a wide array of Austrian wines during a wine tasting dinner in the museum district.
———————————————————————————————————————————
The Ball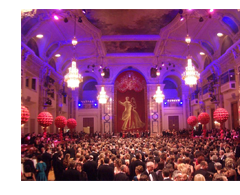 Morning dance classes, followed by time on your own to prepare for the Ball**. Horse drawn carriage to the Hofburg Palace. Optional salon appointments and guided shopping.

———————————————————————————————————————————

Budapest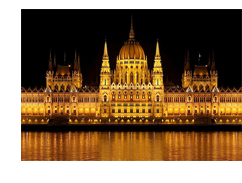 Arrive to Budapest by train, enjoying a traditional lunch of Palacsinta along the way. Settle in at the Corinthia, a historic luxury hotel and spa. An evening wine tasting, followed by dinner.
———————————————————————————————————————————

Historic Coffeehouses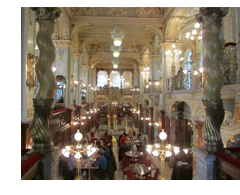 Discover Budapest during a walking tour. Lunch at the New York Café, considered the most beautiful coffeehouses in the world. Free afternoon to enjoy the spa. Dinner on your own (a list of recommended restaurants will be provided.)
———————————————————————————————————————————

Market Day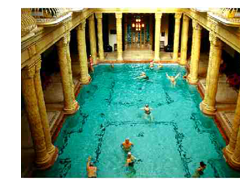 Tour the Great Market Hall while sampling local specialties and learning about traditional Hungarian cuisine. Mid-morning break in another fin de siècle coffeehouse. Afternoon on your own to explore Budapest. Farewell dinner.
———————————————————————————————————————————

Departure!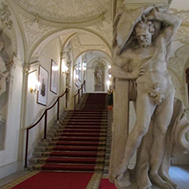 Depart the Corinthia for the airport or train station.
*For the day of the Ball, an optional list of activities and treatments will be provided: Visit one of Europe's oldest gloves stores, book a massage, manicure, pedicure or hair dresser. There are also rental shops for ball gowns, which can be visited earlier in the week, if needed.
Itinerary subject to change depending on local festivals and concerts.